12x16 Vinyl Rectangle Gazebo
14x14 vinyl square gazebo with screens
12x22 wood rectangle gazebo with screens and asphalt shingles
8x10 wood rectangle gazebo with benches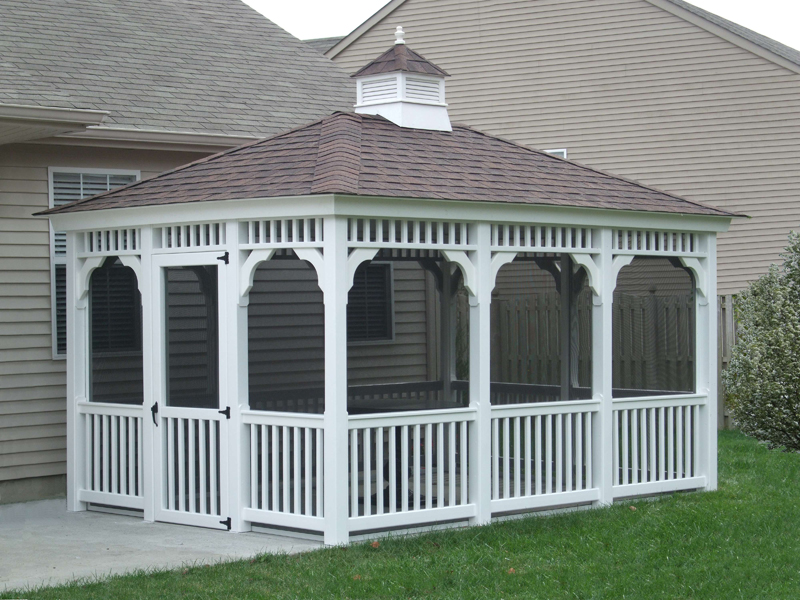 10x14 vinyl rectangle gazebo with screens and no floor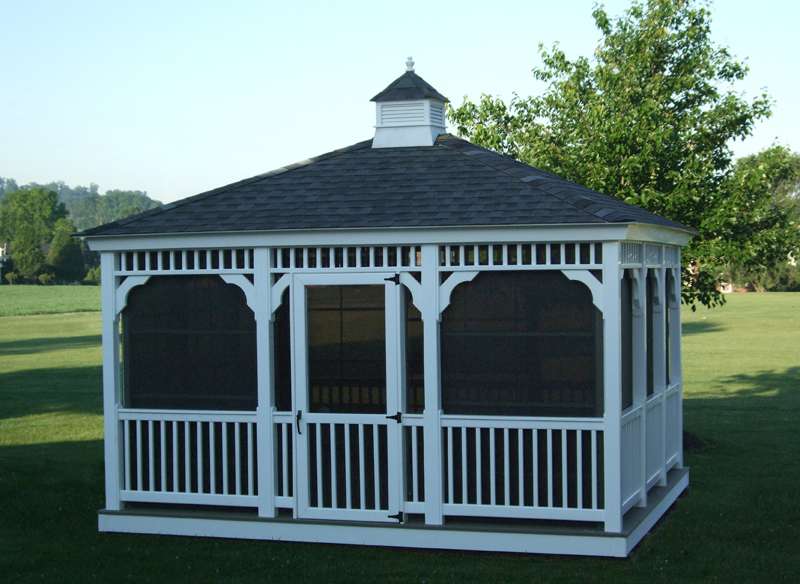 12x14 vinyl rectangle gazebo with screen and window package
12x14 Vinyl Rectangle Poolside Gazebo
16x24 vinyl rectangle gazebo with double roof and screen package
12x18 vinyl rectangle with double roof, screens, and synthetic slate shingles
Featuring a simplistic, four-sided design, the rectangle allows you to maximize interior space without sacrificing the refined look of the exterior.
Our Gazebos are constructed with wood but can optionally be covered with vinyl for maximum durability! (framing such as rafters and floor joists are still wood but covered with vinyl for a maintenance free finish)
If access to your site is a problem you may wish to have your gazebo built on site. If you are not sure if there is adequate access to your site give us a call and we will be happy to discuss your project with you.
Generally, with a few pictures and dimensions, we can get a pretty good feel for whether or not we will need to build on site.