Transom Glass in Door 3.5" Trim on Door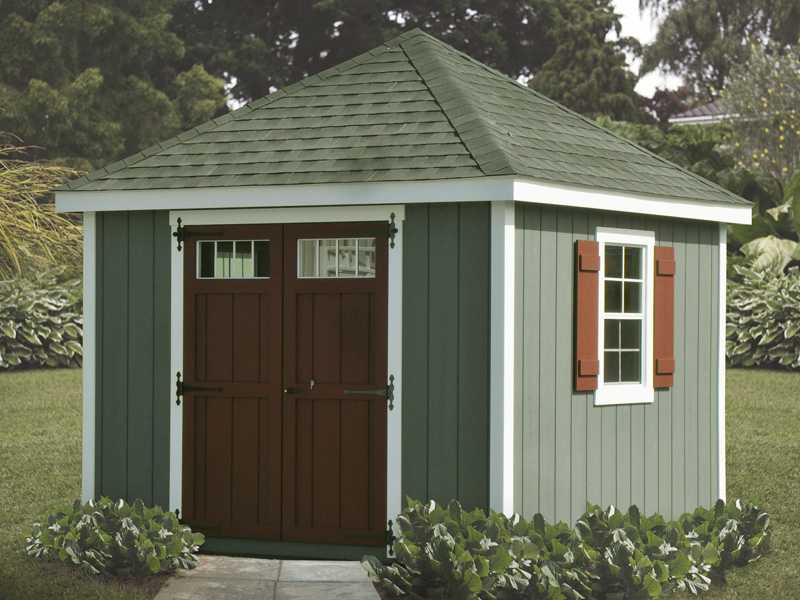 Gray Cabana with white trim and black shutters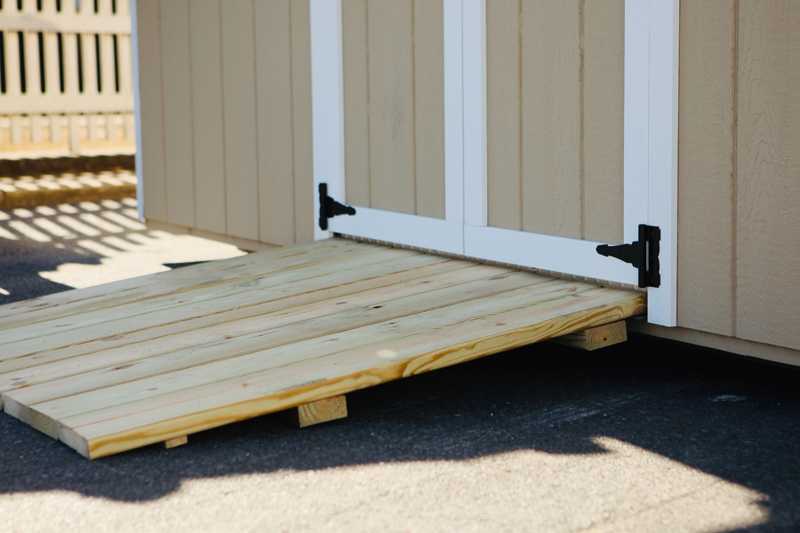 Double doors with transit glass in door
TWO WINDOWS WITH SHUTTERS
7' WALL HEIGHT (Standard)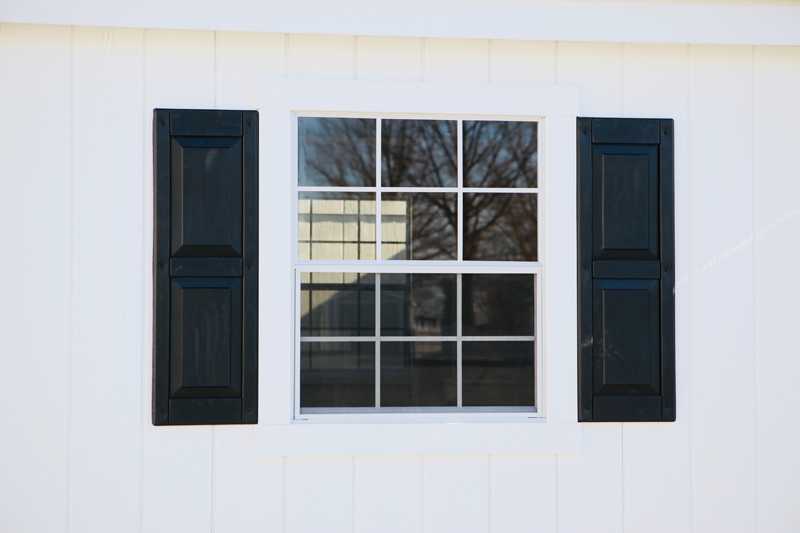 30"x36" window 3.5" Picture Frames Raised Panel Shutters
8x8-Custom-Vinyl-Cabana-weather-wood
If you have a house with a hip-roof then The Cabana Shed is for you! Following the hip-roof style where all the sides slope to the walls, the Cabana style was commonly found on early cottage designs.
The hip-roof design of this storage shed gives a look of practicality and solidness while also offering a unique look for your backyard. On the inside you will find plenty of storage space as well.
Standard features include double doors and 2 large windows with shutters. Optional features include curved door trim, picture frames on windows, and painted face board.