12x24 Custom White Pewter
12x14 Vinyl Poolhouse with open Porch
12x24 Vinyl Poolhouse with dormer; Square Black Aluminum balusters
36" Door with 11 lite glass
12x28 Vinyl-Poolhouse 12x16 Porch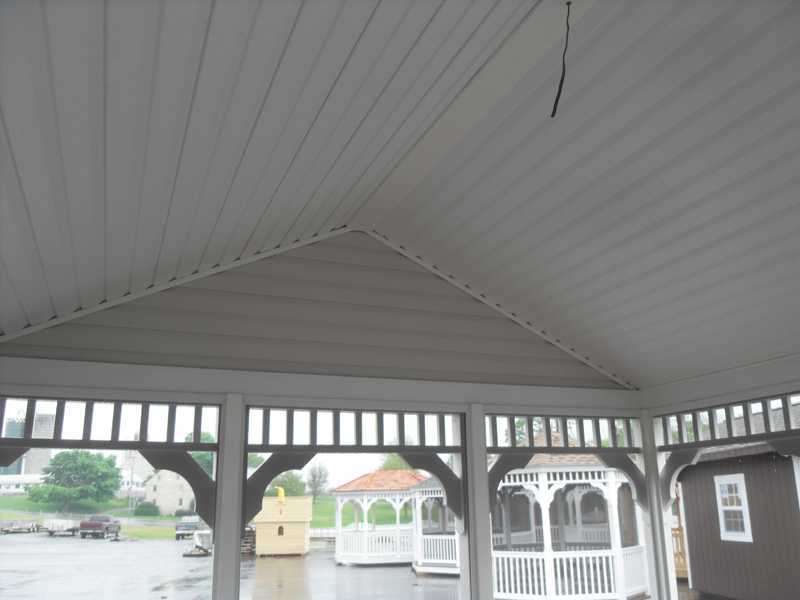 14x20 Linen White Hickory
COMPOSITE DECKING; MAINTENANCE FREE
Cathedral Ceiling With Drop Down Wire
Click here to view all available colors for shed base, trim, shutters, and roofing.
Most people who own pools also own a lot of the "things" that go along with them such as goggles, snorkels, rafts, loungers, and so on. Not only can a pool house be a fantastic place to store these items, but it also functions as a convenient place for friends and family to change into their swimwear before enjoying the pool.
Consider adding a bathroom to your pool house to minimize people running into your house with wet clothes from the pool.
The convenience of hosting a pool party that stays in the backyard is maximized when you have a pool house with all your party supplies and things your guests will need during their visit to your home. Parties have just become more fun and less stressful with the convenience of a well-equipped pool house.
Fully-customizable, pool houses from Pequea are sure to make your backyard pool parties this summer a huge success!