MONTFORD PAVILIONS [vinyl]
Our Montford pavilion, with its stately pillars, curved brackets, and open, welcoming design, is reminiscent of the late and post-Victorian architecture of the historic southern neighborhood of Montford.
Placed in your backyard or on your patio, the Montford pavilion becomes the perfect neighborhood retreat from the relentless summer heat and the stress of life.
LUXURY MONTFORD VINYL PAVILION
Enjoy an upscale, luxury pavilion with excellent post, overhang, and roof-pitch proportions.
SIZES: 8×8' – 30×60'
MAX SIZE WITH 4 COLUMNS: 24×24'
OVERHANG: 12"
ROOF PITCH: 7/12
COLUMNS: 8×8 Square or 10" Tapered Round
CEILING: Stained Wood/Vinyl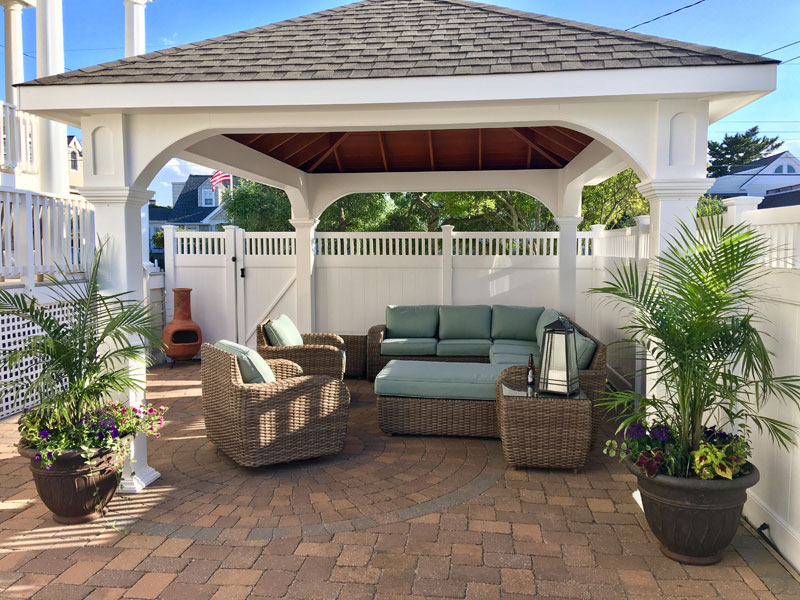 ASPHALT
STANDARD RIBBED METAL
STANDING SEAM METAL