8x14 Wood Cape Cod #600 clay navajo red
10x16 Rough Sawn_ Stone #641
TWO WINDOWS WITH SHUTTERS
10x20 Vinyl Cape Cod #650 clay linen red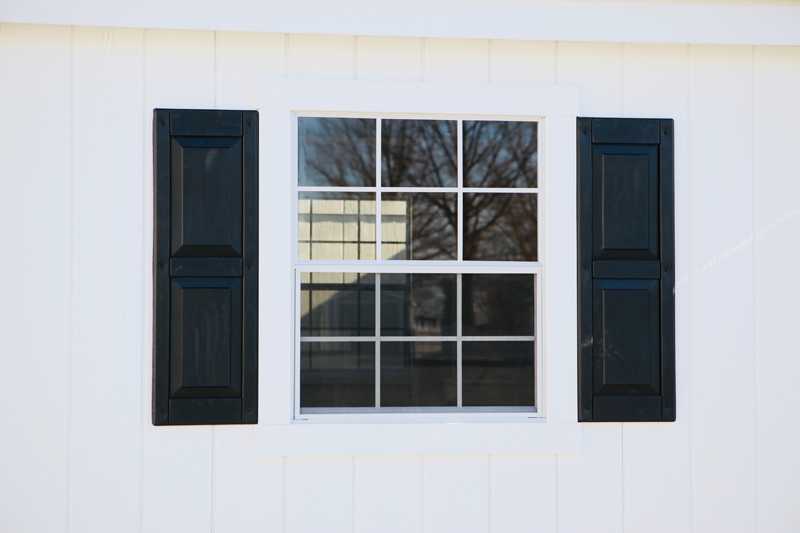 30"x36" window 3.5" Picture Frames Raised Panel Shutters
10x16 Vinyl Cape Cod #652 light gray white
SINGLE WOOD DOOR WITH LOCK
Transom Glass in Door 3.5" Trim on Door
Standard Eave and Gable Overhang Detail
10x12 Rough Sawn Cape Cod_ Stone #640
Click here to view all available colors for shed base, trim, shutters, and roofing.
The Cape Cod style dates back to the 17th century, and the Cape Cod Shed continues this style with a standard dormer window and clean trim lines. Its modern New England style makes the Cape Cod Shed an ideal fit for your business, pool, or club setting.
The Cape Cod Shed can be used as a standard storage shed; but it can also be insulated, wired, and internally finished as an office or studio.
Standard features include double doors, a 3' entrance door with glass arch, a dormer with a window, 2 large windows with shutters, and a gable overhang.