16' Vinyl Octagon Gazebo With Double Roof And No Floor
AVAILABLE IN WOOD OR VINYL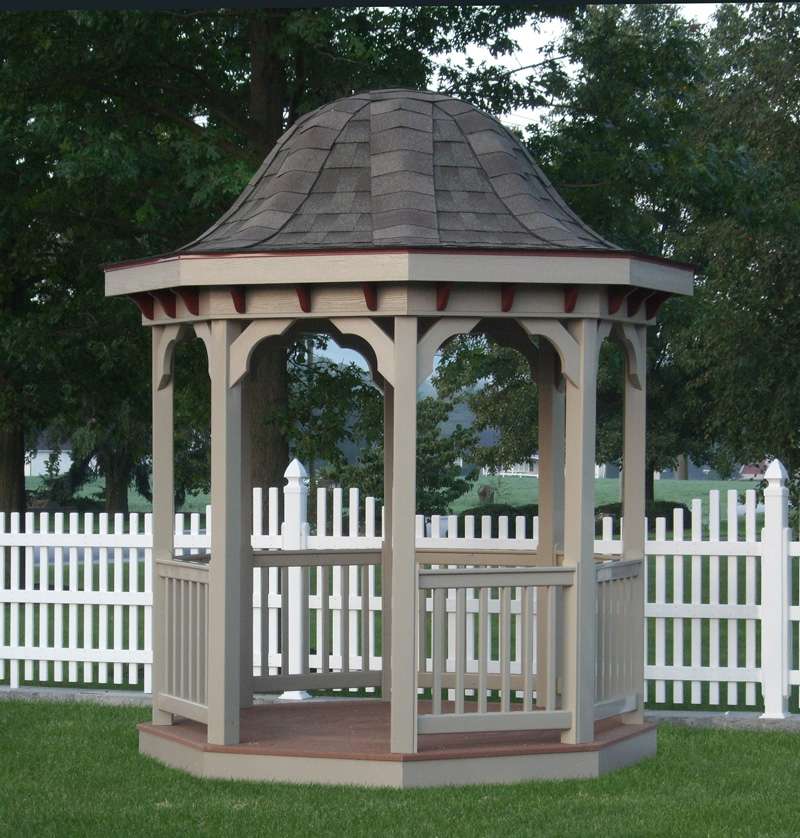 8' Vinyl Octagon Gazebo with bell roof
5 FULLY-CUSTOMIZABLE SIZES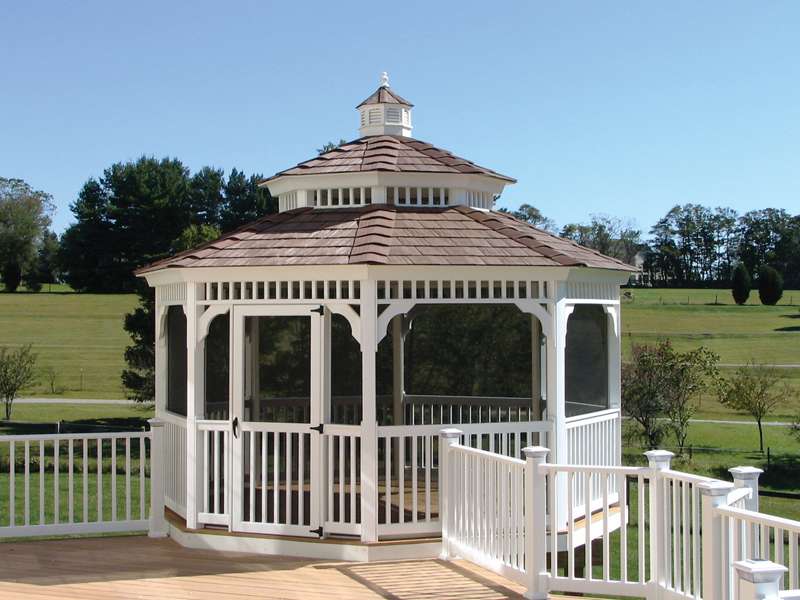 14' Vinyl Octagon Gazebo With Screen Package
14' Vinyl Octagon Gazebo without a floor
8' Octagon Gazebo with benches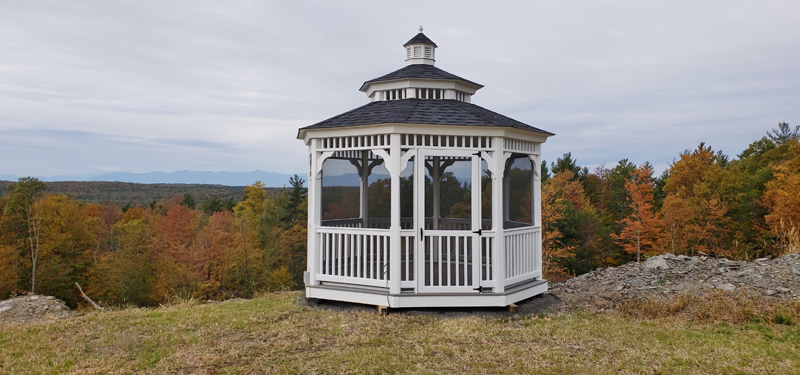 12' Vinyl Octagon Gazebo with double roof
12' Wood Octagon Gazebo with Bell Roof
16' Vinyl Octagon Gazebo with triple roof
20' Wood Heavy Timber Octagon Gazebo with Double Roof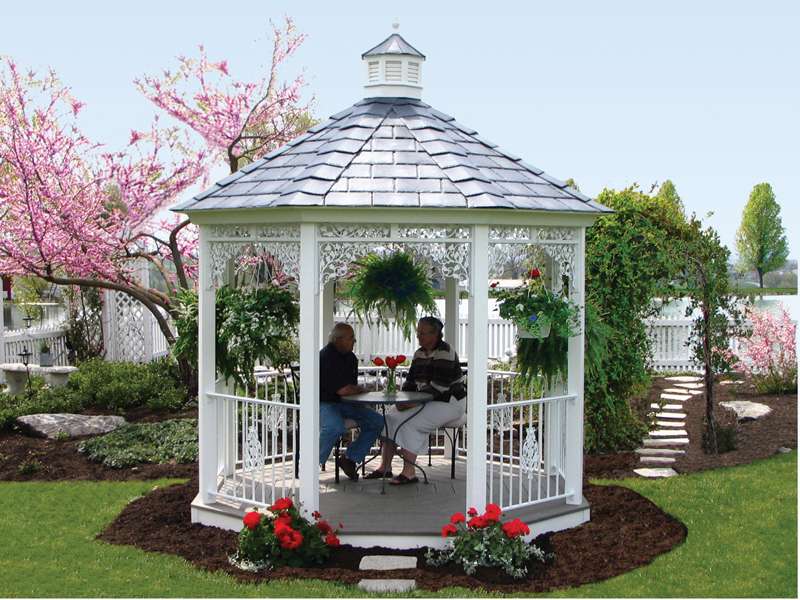 Join the ranks of satisfied Pequea customers who bought The Octagon Gazebo. The Octagon gazebo is our best-selling model and it gracefully improves the look of almost any home and yard.
The octagon style gazebo will create a scenic focal point for your backyard or community garden.
You have the added benefit of expanding your entertaining space on your deck, beside your pool, or in a private garden.  Whether your need is a place for personal relaxation, a family picnic dining area, or the setting for a celebration or memorable party, the octagon will suit your needs and living style beautiful.
The Octagon is 8 sided and can be customized in 5 different sizes.
The gazebo featured is a 12 ft. Vinyl Gazebo with charcoal architectural shingles, and our screening package.
Our Classic Octagon Gazebos are constructed with wood but can optionally be covered with vinyl for maximum durability!
(framing such as rafters and floor joists are still wood but covered with vinyl for a maintenance free finish)
If access to your site is a problem you may wish to have your gazebo built on site. If you are not sure if there is adequate access to your site give us a call and we will be happy to discuss your project with you. Generally, with a few pictures and dimensions, we can get a pretty good feel for whether or not we will need to build on site.