28x36 Wood Garage Attic Truss
24x36 Vinyl 2 Car Garage Truss Series
24x26 Vinyl Garage King Series
3 STEPS TO YOUR PERFECT BACKYARD SPACE
1. Choose Your Garage

Speak to one of our building experts to answer any questions about your structure.

2. Review Estimate

You get the perfect design and price. Review and approve at your convenience.

3. Enjoy your space

Enjoy a space that is exactly like you dream of.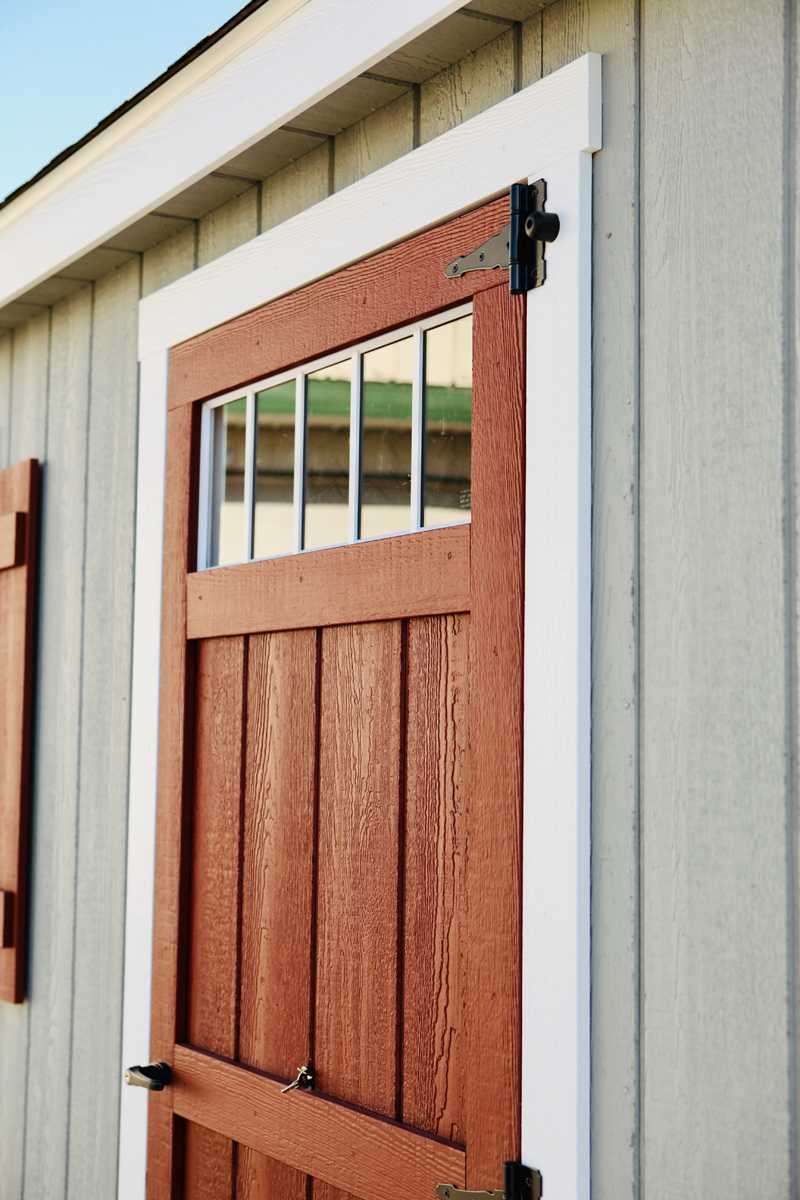 More Usable Space and Headroom
One of the greatest advantages to having a gambrel garage is that the shape of the roof provides the maximum amount of usable space out of every other roof style. This means more garage storage or more space for an office—perhaps an art studio.
The gambrel style roof will easily allow for the option of a second floor in the garage or very high ceilings. At the smallest of sizes, the gambrel garage roof will provide ample head-room, which is important for some homeowners.
Gambrel garages built by Pequea are fully customizable to fit your individual needs and preferences.
Thank you again for all your help.  You are really a great company to work with.  Wonderful products and exceptional customer service!  
Lauriana Thellmann
Gambrel garages are one of the most unique garages.  Due to the unique roof structure, gambrel garages allow maximum storage for any given footprint, especially when including a 2nd story.
The gambrel garage has several angles and planes on each side of the roof.  Because of the way they are sloped, it allows for more attic space. For single-story gambrel garages, this means you have more headroom and higher walls.  For 2-story gambrel garages, it allows a more spacious 2nd story.
Gambrel garages are ideal if you want to use the 2nd story for a living space.  Whether you have an apartment, office, studio, or something else on the 2nd floor; the gambrel garage gives you more room without needing to worry about a low sloping roof.
Farmers also find gambrel garages to be useful.  It allows generous headroom on the first floor for taller animals, such as horses.  It also provides maximum 2nd-floor storage for feed and supplies, especially hay bales or feed sacks.
We include a 5-year limited warranty on our manufacturing and materials.  We also include roof truss/weight loads and building plans for your specific garage.  These are yours for future reference and may be required for a building permit.
We highly recommend that you have a concrete pad built for your gambrel garage foundation.  You can have your local concrete contractor prepare the base, or contact us, and we will assist you in finding a contractor to help you! 
Many of our gambrel garages can be delivered and assembled on your site.  It typically takes 2-5 days of construction time. We deliver and build to PA, NY, MD, DE, CT, WV, and OH.  If you don't live in one of these states but are in the surrounding area, contact us to see if we would deliver to your site.
Our focus at Pequea is to deliver your ideal gambrel garage that will be the perfect fit for your home and backyard.  Contact us today to see how we combine quality, experience, and customer service into each customized gambrel garage!
If you are looking for a more basic garage design, look at our modular garages.  These garages don't have as many size options or the 2nd-floor option, but their basic design also makes them cheaper.  Modular garages do not require a concrete base and can instead be placed directly on a properly prepared stone pad or foundation.
If you are looking for a larger footprint with more customizable options, then take a look at our A-Frame garages which provide the most customized choices, including additional garage bays and the largest footprint options.