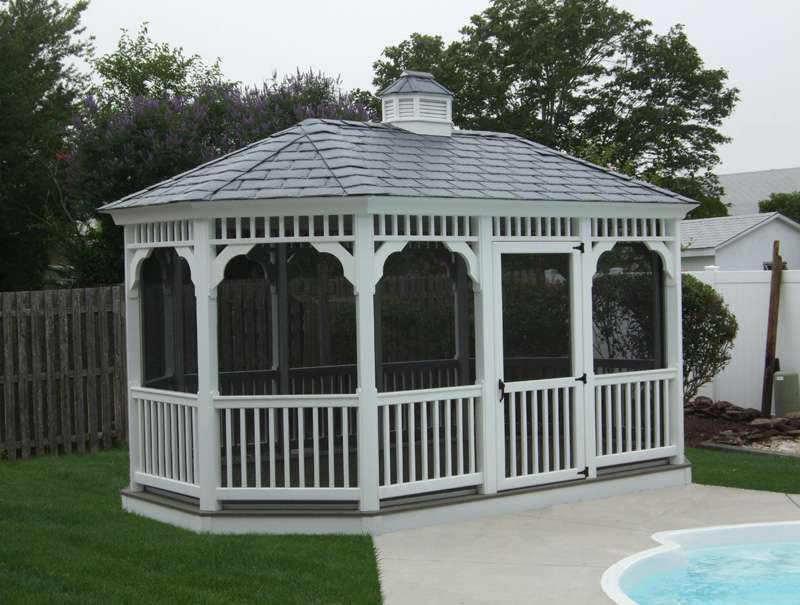 AVAILABLE IN WOOD OR VINYL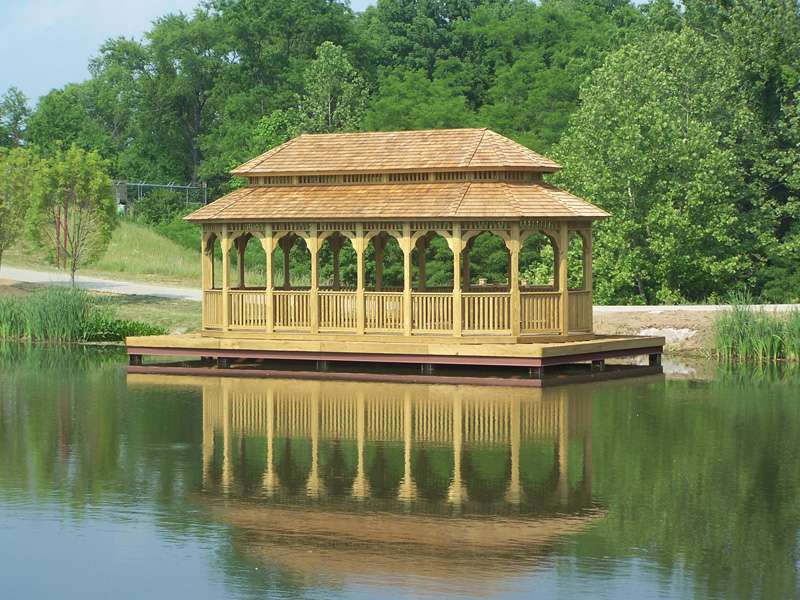 18x36 Heavy Timber Oval Gazebo Double Roof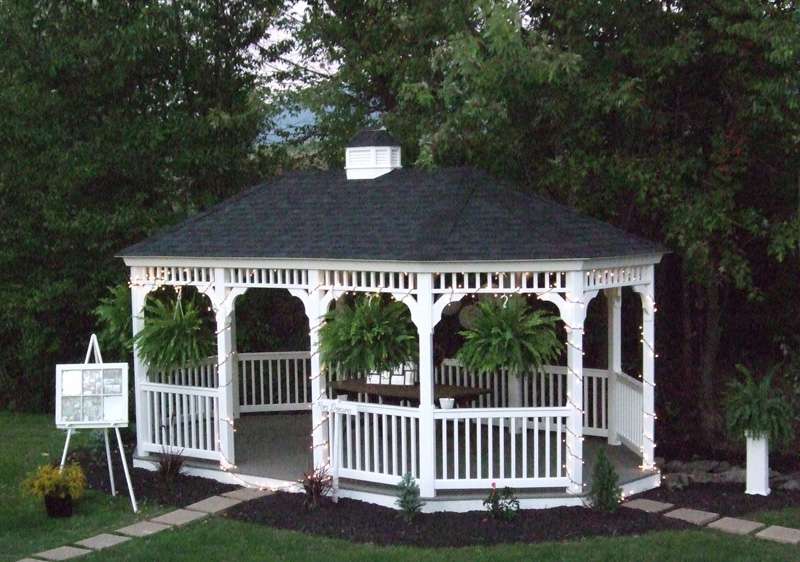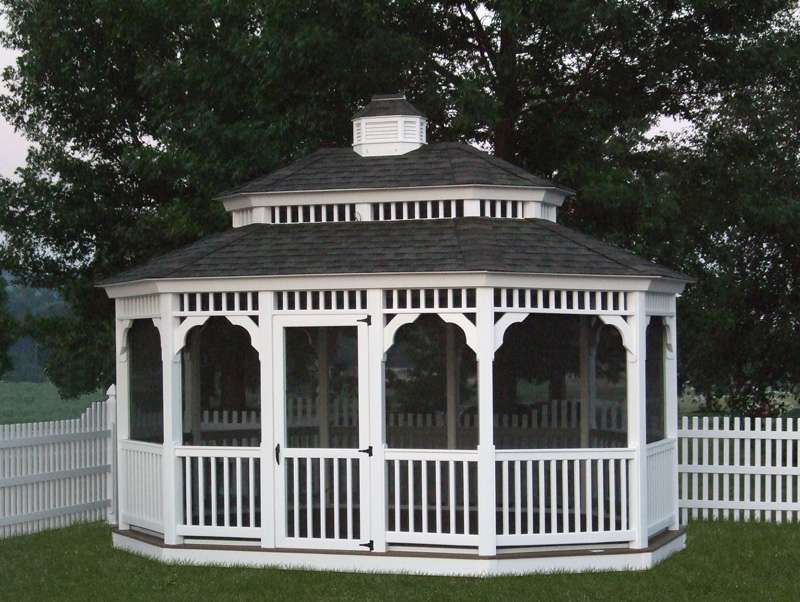 The Oval Gazebo is popular among homeowners for its spacious interior and graceful looks. Schools, parks, and municipalities are frequent buyers of the large Oval Gazebo, but the smaller Oval models will be attractive for homeowners too! Just imagine relaxing in this beauty located in your yard or pool area.
Whether you want to add to your existing landscape, or simply embellish your lawn with a graceful centerpiece, the aesthetically pleasing oval gazebo makes an excellent addition to any location.
The Oval Gazebo can be built onsite if size is an issue. If you require roomy shelter, this gazebo is worthy of your consideration.
Our gazebos offer you the option of choosing between the simple symmetrical lines of the standard rails and posts, or the more ornate Victorian look with turned balusters and posts.
White is the standard color for our vinyl gazebos. color for our vinyl gazebos. You may consider upgrading to a tan or clay colored vinyl to match or coordinate with the color of your home. In addition, we offer multiple decking and shingle colors to personalize your purchase. All octagon gazebos come standard with a cupola.